Since 1977 I have dedicated all my life to information technology and telecommunications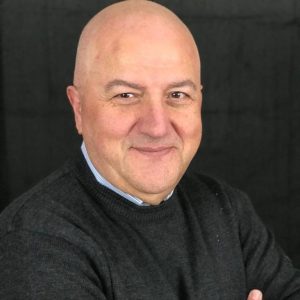 I have started my activity in 1977, whan I was just more than a boy, as a system administrator on Hp3000 computer system and software develompent in the field of alternative and renewable energies. After that I expanded my expertise in operating systems and networkings.
In 1984 I was one of the pioneers who paved the way for non-professional telematics installing and operating one of the first italian public electronic bulletin board system (BBS). The next year I brought to Italy Fidonet, the first worldwide electronic network, and I had been national coordinator (RC) until '94.
In 1998 I was among the first to believe in digital convergence, enriching internet pages with multimedia material, such as audio and video , years before Web 2.0.
I have always continued to deal with information technology and technology always with an eye to the future that awaits us.
I am licensed amateur radio amateur since 1972, my callsign is I8ZSE, I had been Honor Roll of ARI, oldest Italian Radio Amateur Association, and founder of the ARI section of Potenza. My interst in radio technology is also aimed to electronic technologies and digital communication techniques. I was in charge of local Radio Amateurs Emergency Corps (ARI-CER, today ARI-RE) durinng '80s and I contributed, together with other colleagues of the ARI section of Potenza, to the emergency operations during the earthquake in Irpinia and Basilicata on 11/23/1980.
Giorgio Rutigliano on Wikipedia .
Backup and data protection
Backup and data protection are often critical areas for companies and professionals.
I have developed specific solutions and turnkey services, designed with the aim of combining results efficiency, operational simplicity and low cost management.

See more on ilbackup.it
Computer security is often an underestimated aspect, and in today's connected world – based on digital technologies – it can become easily a very expensive lightness
Specific expertise is necessary to prevent serious problems and to easily deal with always possible accidents.
New technologies are today a key element in the growth of economic activities. I blocked this field, well before the advent of the Internet, and in which I can provide a competent support to the development of solutions, ready to respond to every need.
A competent support is the key to making the best use of new technologies, but it is a kind of skill that is often at the reach just of large organizations.
I can put offer the experience and expertise accumulated in over 40 years of systems support, in Unix/Linux, Windows, Mac OsX environments, combined with the deep knowledge of all modern information technologies.
It is 15 years that, thanks to the advent of broadband, I work every day on systems scattered through all Europe. I have refined methodologies and technologies aimed at providing my professionalism to professionals and companies, regardless of their geographic location.
It is a win-win approach: it improves the quality of work, minimizes waste related to travels, allows you to achieve greater responsiveness, as well as minimizing operating costs.
If your focus, in a job, is gain the result, contact me.
Some of technologies I use daily